Notts-based Scott Bennett won Best Act for a record-equalling fourth time at the Midlands Comedy Awards 2022. With a total of seven trophies, he's now the most decorated act in the awards' history.
Only one other act has won the same awards four years in row – Barry Dodds for Best MC 2015 to 2018 – and you'd have to go back to 2017, and Joe Lycett's victory, since someone else took the top prize.
In the Best MC category, Tommy Tomski (Nottingham) repeated his success from two years ago. Last year's winner, Jon Pearson (Melton Mowbray) was runner up, followed by Dave Longley (Derbyshire) in third place, making it a clean sweep for the East Midlands.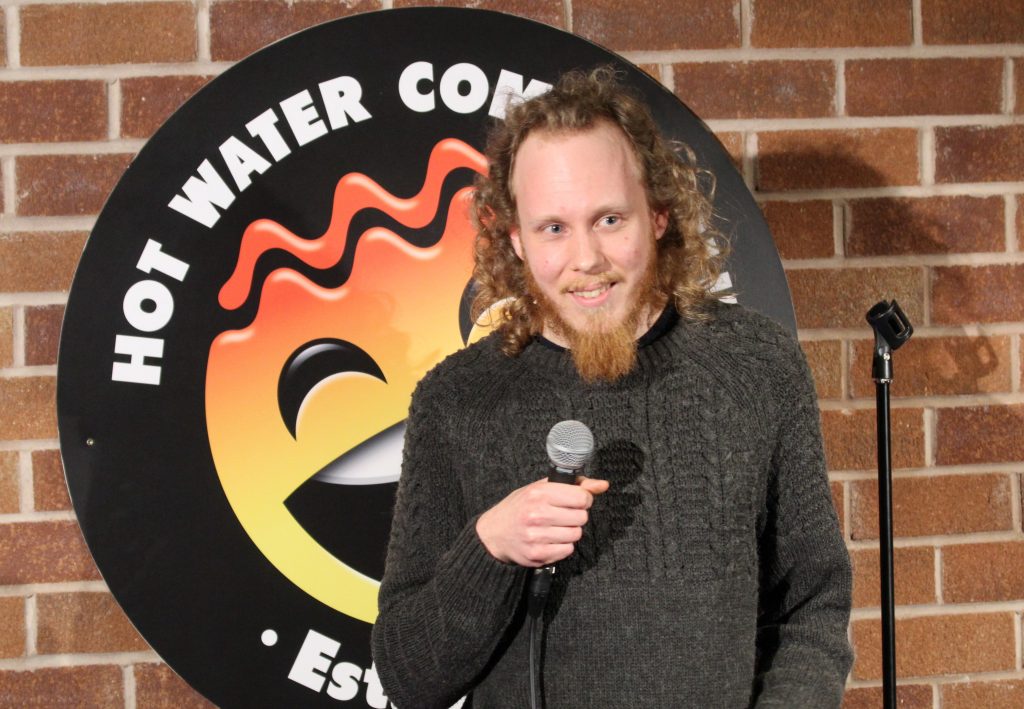 Best New Act is always the most competitive category, as new talent continuously emerges on to the scene. Birmingham's Chris Yates was a popular winner, closely followed by Dan Lythe from Chesterfield. Brum-based Scotsman Kent Cameron took third place.
The surprise this year was the emergence of disabled comedian Benny Shakes in the major categories. Predictably, the Best Live Show gong went to Josh Pugh's critically acclaimed Edinburgh show, "Sausage, Egg, Josh Pugh, Chips and Beans". However, "The Blue Badge Bunch", organised by Shakes, proved popular enough at EdFringe to win second place. Benny was also just behind the top three in the Best Act category.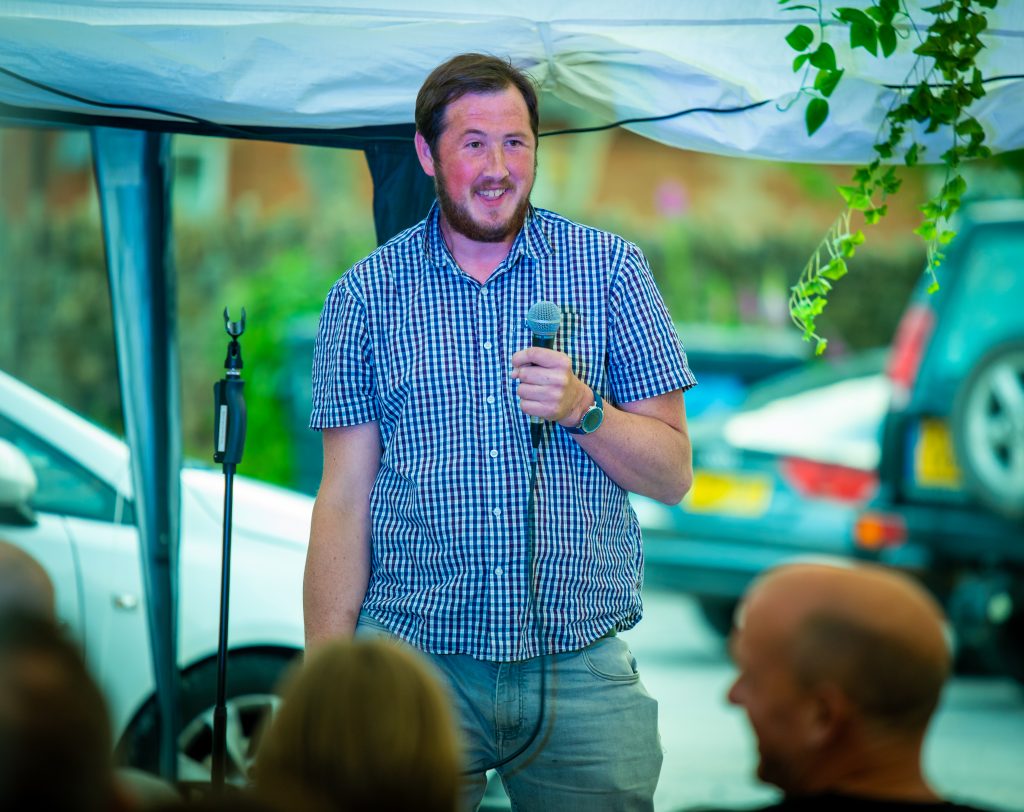 The awards were a smaller affair this year, due to resourcing issues, and were truncated to six categories, just as they were in 2018. In addition, in a change to previous years, the results were decided by industry vote, rather than a public vote, with only comedians and comedy producers able to take part in the secret ballot.
Best Comedy Club went to Birmingham's Glee Club for the fifth time, with the perennially popular Funhouse Comedy runner up. Third place went to newcomer Fat Theo's, a purpose-built club which only opened a few months ago in Redditch.
In the Best Small Club category (up to 100 seats), popular Cradley Heath boozer The Holly Bush took the top prize ahead of Rockcentral and Laffa Cake (both based in East Midlands).
Awards founder, Jay Shareef, commented: "It's been nine years since we launched the Midlands Comedy Awards, and a lot has changed. We now have a much more even distribution of recognition across East and West Midlands. And, while we still have a few TV names in the mix every year, it's now very much a recognition of grassroots talents, both on the stage and behind the scenes. There's no denying that Scott Bennett has been a dominant presence over the last five years, and deservedly so. However, we've also seen a lot of new talent coming through the ranks and I'm excited to see what the future holds for the region's comedy scene."
Click here for the full list of winners
BEST ACT:
Winner: Scott Bennett
Second: Eric Rushton
Third: Josh Pugh
BEST MC:
Winner: Tommy Tomski
Second: Jon Pearson
Third: Dave Longley
BEST NEW ACT:
Winner: Chris Yates
Second: Dan Lythe
Third: Kent Cameron
BEST LIVE SHOW:
Winner: Josh Pugh
Second: Benny Shakes
Third: Scott Bennett
BEST COMEDY CLUB:
Winner: Glee Club – Birmingham
Second: Funhouse Comedy
Third: Fat Theo's
BEST SMALL CLUB:
Winner: The Holly Bush
Second: RockCentral
Third: Laffa Cake